Open air Trianon FilmCentre
(21 Kodrigtonos str., Athens – Metro: Victoria)
Wednesday 1 June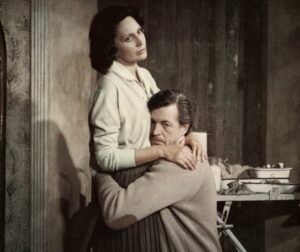 21.15
THE CASTLE OF PURITY/EL CASTILLO DE LA PUREZA
Arturo Ripstein, Mexico, 1973, 110'
The story of a man who keeps his family isolated in his home for years to protect them from the "evil nature" of human beings.
Entrance fee: 3 euro
Open air Ellinis Cinemax Europa Cinemas
(29, Kifissias Av., Athens – Metro: Abelokipoi)
Thursday 2 June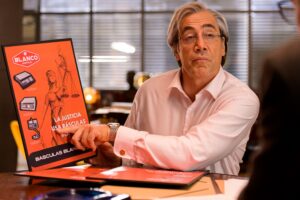 21.30
THE PERFECT BOSS/EL BUEN PATRÓN
Fernando León de Aranoa, Spain, 2021, 120'
Blanco, the charismatic owner of a family-run factory, is under pressure as he covets a local award for business excellence. Everything needs to be perfect! But the veneer of the perfect company cracks as Blanco has to deal with a vengeful fired worker, a depressed supervisor, and an infatuated ambitious intern.
After screening party with Fischer
Friday 3 June
20.50
THE REPLACEMENT/EL SUSTITUTO
Óscar Aibar, Spain, 2021, 117'
1982. 1982. A young cop who grew up around Madrid's toughest neighbourhoods takes an assignment in a coastal town in the hopes of not only curing his daughter's illness but also finding some peace and quiet. However, once there, he finds himself embroiled in the enquiry into the strange circumstances of his predecessor's murder. The investigation will lead him to a beach hotel where a community of former Nazi officers -claimed by several countries for crimes against humanity- lives a peaceful and paradisiacal life.
Screening with the presence of the director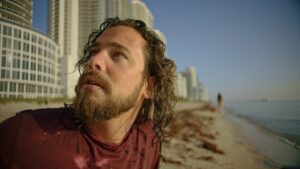 23.15
THE LAST RAFTER/EL ÚLTIMO BALSERO
Carlos Betancourt & Oscar Ernesto Ortega, USA/Cuba, 2020, 89'
After risking his life crossing the Florida Straits on a raft, a young Cuban searches Miami for his long-absent father. When a political shift makes him America's first Cuban undocumented immigrant, he must battle the new and bigger fear of deportation, while trying to find where he really belongs.
Saturday 4 June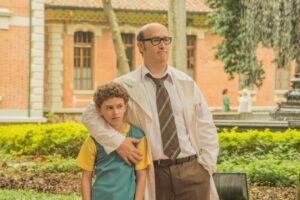 20.50
FORGOTTEN WE'LL BE/EL OLVIDO QUE SEREMOS
Fernando Trueba, Colombia, 2020, 132'
A family man worried not only for his own children but those of the underprivileged classes as well, his home was imbued with vitality and creativity, the result of an education based on tolerance and love. Nothing could foretell that a terrible cancer would take the life of one of his beloved daughters. Driven by sadness and rage, Héctor devoted himself to the social and political causes of the time. But Medellin's intolerant society would harass him until he was finally silenced. With Javier Camara.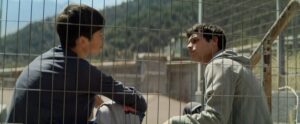 23.30
MY BROTHERS DREAM AWAKE/MIS HERMANOS SUEÑAN DESPIERTOS
Claudia Huaiquimilla, Chile, 2021, 85'
Two brothers have been in a juvenile prison for a year, dreaming. The arrival of a rebellious young man offers a possible escape: the only door to make those dreams come true.
Sunday 5 June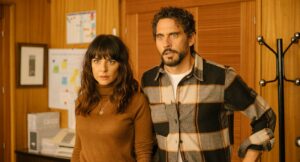 20.50
YOU KEEP THE KIDS/MAMÁ O PAPÁ
Dani de la Orden, Spain, 2021, 103'
Flora and Victor are winners, capable of taking their competitiveness to the extreme, even in their marriage. So much is their hatred of losing that they have no problem arguing to the bitter end in order to win a fight, or to simply prove who's right or wrong, no matter how absurd. So when it comes to their divorce, both want to win. But unlike how it usually goes, this couple fights tooth and nail to NOT get custody of their three children—Alexia, Sara and Juan—who must endure their parents' endeavors to convince them that living alone with either of them would be a living hell.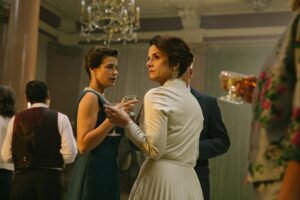 23.00
THE YEAR OF THE FURY/EL AÑO DE LA FURIA
Rafa Russo, Spain/Uruguay, 2020, 102'
Uruguay 1972. The country unavoidably falls into a terrible dictatorship. Diego and Leonardo, two writers of a well-known TV comedy show, struggle to maintain their integrity under the pressure they receive to tone down their political satires against the military.
Monday 6 June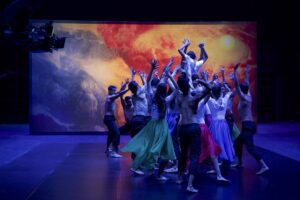 21.30
THE KING OF ALL THE WORLD/EL REY DE TODO EL MUNDO
Carlos Saura, Mexico/Spain, 2021, 95'
The new film by Carlos Saura.
Manuel is preparing his next show, a musical about making a musical show. He seeks the help of Sara his ex-wife and renowned choreographer to direct. In the casting, the young Ines will appear as a rising star while dealing with her father and local mob. During the rehearsals, the passion and tension will grow among the dancers. Powerful Mexican music sets the tone and a play will emerge in which tragedy, fiction and reality intertwine.
After screening party sponsored by Jose Cuervo
Tuesday 7 June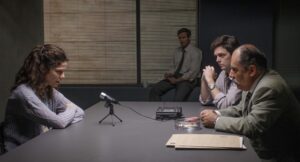 20.50
WHAT LUCIA SAW/LLEGARON DE NOCHE
Imanol Uribe, Spain, 2021, 105'
Based on true events. During a night of 1989, in the middle of the Salvadoran civil war, six Jesuit priests were murdered at the UCA University. The news has an immediate international repercussion since their contribution was key in the foreseeable peace agreement after a decade of bloody war. Who killed them? The government immediately blamed the guerrillas but an eyewitness debunked the official version. Her name is Lucía and she works as a cleaning employee at the UCA. She has seen who were the real killers: the army. Now she will have to choose between testifying for the truth or protecting her family.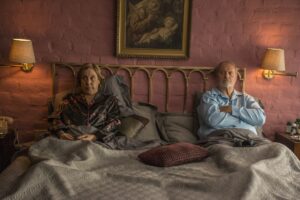 23.00
THE BEST FAMILIES/LAS MEJORES FAMILIAS
Javier Fuentes-León, Peru, 2020, 99'
Luzmila and Peta are two sisters who come from a modest environment and work as housemaids for Alicia and Carmen, two aristocratic ladies of Peru. They are almost considered a part of the families or, at least, that's what it seems… But one day, as the city is taken over by violent protests, a birthday celebration gathers all the members of both families together.
A long-held secret involving both households — upstairs and downstairs — is suddenly revealed, blowing up the bubble of their perfect aristocratic world forever.
Wednesday 8 June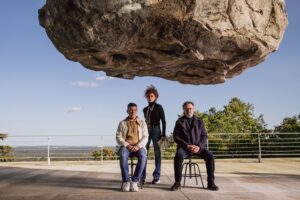 21.30
OFFICIAL COMPETITION/COMPETENCIA OFICIAL
Gastón Duprat & Mariano Cohn, Spain/Argentina, 2021, 114'
When a billionaire entrepreneur impulsively decides to create an iconic movie, he demands the best. Renowned filmmaker Lola Cuevas is recruited to mastermind this ambitious endeavour. Completing the all-star team are two actors with massive talent but even bigger egos: hollywood heartthrob Félix Rivero and radical theatre actor Iván Torres. Both are legends, but not exactly best friends. Through a series of increasingly eccentric trials set by Lola, Félix and Iván must confront not only each other, but also their own legacies. who will be left when the cameras finally start rolling?
After screening party with Fischer
Hellenic American Union
(22 Massalias str. Athens – Metro: Panepistimio)
Thursday 9 June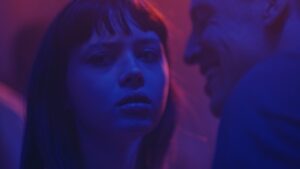 19.30
cortoFeCHA – Free entry
short films | Tribute to Goya Awards 2022
YALLA (Carlo D'Ursi, Spain, 2020, 10')
FARRUCAS (Ian de la Rosa, Spain, 2021, 18')
MINDANAO (Borja Soler, Spain, 2021, 17')
VOTAMOS (Santiago Requejo, Spain, 2021, 14')
TÓTEM LOBA (Verónica Echegui, Spain, 2021, 23' Goya Award
THE MONKEY (Lorenzo Degl'Innocenti & Xosé Zapata, Spain/Portugal, 2021, 17') Goya Award
Friday 10 June
docuFeCHA – Free entry
documentaries | Tribute to the sea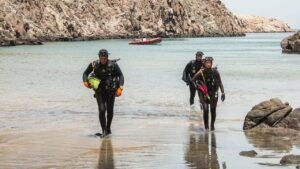 18.45
PACIFICUM, RETURN TO THE OCEAN/PACIFICUM: EL RETORNO AL OCÉANO
Mariana Tschudi, Peru, 2017, 74'
Four scientists offer a sweeping exploration of Peru's majestic coastline by land, sea, and air. They delve into Peru's history and development as well as the flora and fauna.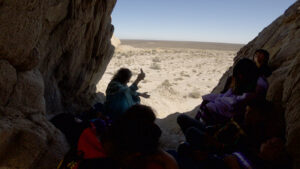 20.15
AN ISLAND IN THE CONTINENT/UNA ISLA EN EL CONTINENTE
Juan Pablo Miquirray, Mexico, 2019, 69'
A trip through the bowels of the mythical Peninsula of Baja California. In the end, there is only one question left: will we be able to live in harmony with nature?
Open air Trianon FilmCentre
(21 Kodrigtonos str., Athens – Metro: Victoria)
Wednesday 15 June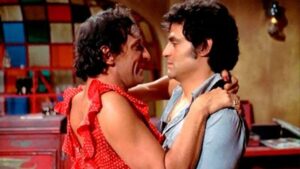 21.30
THE PLACE WITHOUT LIMITS/EL LUGAR SIN LÍMITES
Arturo Ripstein, Mexico, 1978, 110'
In a small town, "La Manuela", an extravagant homosexual and his daughter "La Japonesita" run a brothel. The town's relative tranquility is upset by the arrival of Pancho, a boastful macho. Being seduced by "La Manuela", Pancho feels his manhood threaten.
Free entry