Tuesday 28th May
Hellenic American Union 
(22 Massalias str, Athens. Metro: Panepistimio)
19.00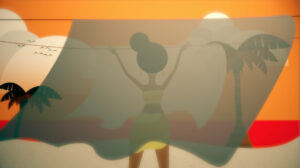 Suspense or Surprise / Suspenso O Sorpresa (Daniel Bernal Hernández, Peru, 2017, 13')
Pop Corn / Palomitas (Sergi Vizcaino Calero, Spain, 2017, 9')
White Lobster / Langosta Blanca (Paul Gómez López, Mexico, 2019, 9')
Delirium Danzanti (Heidi Valda – Sara Fort – Laura Portolés – Regina Insenser – Nohely Ybert, Bolivia – Spain, 2018, 4')
Yesterday or the day before / Ayer O Anteayer (Hugo Sanz Rodero, Spain, 2017, 9')
The robbery / El Atraco (Alfonso Díaz, Spain, 2017, 9')
Breath / Aliento (Daniel Ortiz Entrambasaguas, Spain, 2019, 15')
Glitch (Marcos Cabotá, Spain, 2018, 17')
Offside / Fuera De Juego (Miguel Ángel Durán Más, Spain, 2018, 5')
The Last Date / La Última Cita (David Baquero, Spain, 2017, 10')
Plantae (Carles Abad Tent, Spain, 2018, 3')
Wednesday 29th of May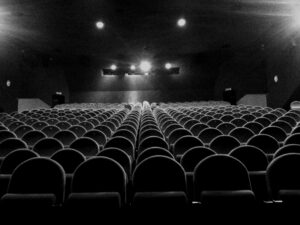 Hellenic American Union 
(22 Massalias str, Athens. Metro: Panepistimio)
16.00 ***CANCELLED***
Presentation: Spanish Cinema or Cinema in Spanish? How the 21st century deals with Spanish speaking countries cinemas. / Free Entry
17.00
Presentation: "New" ways of the distribution of short films. Strategies to penetrate the film markets of Latin America and Spain. / Free Entry
Wednesday 29th May
Hellenic American Union 
(22 Massalias str, Athens. Metro: Panepistimio)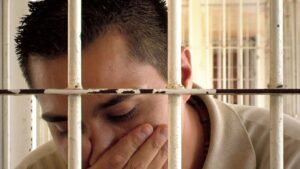 18.00
Presumed Guilty / Presunto Culpable (Roberto Hernández, Geoffrey Smith, Mexico, 2009, 87′)
Two young Mexican attorneys attempt to exonerate a wrongly convicted man by making a documentary. In the process, they expose the contradictions of a judicial system that presumes suspects guilty until proven innocent.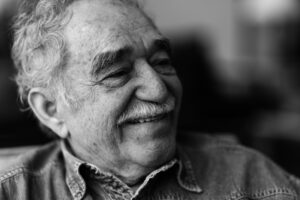 19.45
Gabo: The Creation of Gabriel Garcia Marquez /  Gabo: la magia de lo real (Justin Webster, Spain, UK, Colombia, France, USA, 2015, 90′)
A story about the incredible power of human imagination, which follows the interwoven threads of Gabriel García Márquez's life and work – "Gabo" to all of Latin America – with the narrative tension of an investigation.
Thursday 30th May
Elinis Cinemax open air cinema
(29 Kifisias Av. , Athens. Metro station: Ambelokipi)
21.30
The Realm / El Reino (Rodrigo Sorogoyen, Spain, France, 2018, 132′)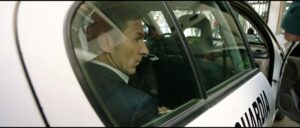 Manuel Gómez Vidal is a beloved politician in his region: he enjoys a good social position, has a loving family, friends everywhere and plenty of natural charisma. He is also a corrupt man who has been enriching himself with public funds for years. After attempting to cover up for an associate, Manuel is left exposed. To his surprise, the Party's members seek to place the blame for the entire plot on his shoulders. But he will not surrender. How far is a person willing to go in order to hold on to power?
Screening with the presence of director Rodrigo Sorogoyen
After the screening a cocktail party will follow with Sol Beer and Havana Club
Friday 31st May
Elinis Cinemax open air cinema
(29 Kifisias Av. , Athens. Metro station: Ambelokipi)
20.50
Champions / Campeones (Javier Fesser, Spain, 2018, 114′)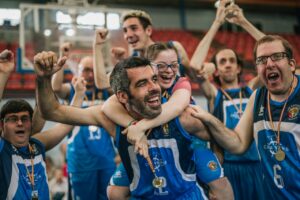 Marco is an assistant coach in Spain's top basketball league. One day, after getting drunk, his frustration and bad attitude get him involved in a traffic accident that lands him in court. He loses his job and his girlfriend and is sentenced to the worst possible punishment for his ego: coaching a group of intellectually-disabled players that have never touched a ball before. Through their innocence, tenderness and plenty of good humour, they will teach Marco about the things that really matter. They are the true Champions of Life.
23.15
Killing Jesus / Matar a Jesús (Laura Mora, Colombia, Argentina, 2017, 100′)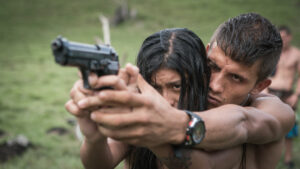 Paula witnesses the murder of her own father, a university professor. Frustrated over the local police she and her family starts to investigate the murder themselves. Located at the dark and violent Medellin the quest for truth and revenge starts.
Saturday 1st June
Elinis Cinemax open air cinema
(29 Kifisias Av. , Athens. Metro station: Ambelokipi)
20.50
Hopelessly Devout / Mi Querida Cofradía (Marta Díaz , Spain, 2018, 87′)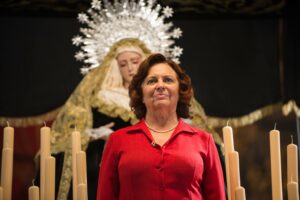 Carmen, a devout Catholic woman from Malaga, is about to be chosen leader of her local religious guild. But it all goes up in smoke when her biggest rival is chosen: Ignacio, a ridiculous, arrogant man who is also hell-bent on demoting her from her post. After an unfortunate "accident", Ignacio is left unconscious in the bathroom and Carmen is forced to keep him hidden in her home all the while she receives a series of unexpected visitors.
22.45
When You No Longer Love Me / Cuando Dejes de Quererme (Igor Legarreta, Argentina, Spain, 2018, 102′)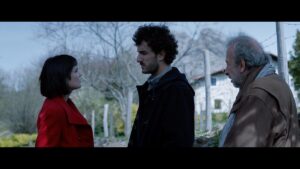 Laura lives in Buenos Aires with her stepfather, Fredo. One day she receives a call from Spain – her father's body has just been found buried with a shot on his back and has been there for over 30 years. They decide to travel to the Basque Country to bury her father. During the trip, they meet an insurance agent who informs Laura about the existence of a life insurance policy signed by her father. The three of them will embark on a peculiar investigation to discover who took her father's life.
Sunday 2nd June
Nirvana 1&2 Cinemax
(192 Alexandras Av, Metro: Ambelokipi)
19.00
Lila's Book / El Libro de Lila (Marcela Rincón, Colombia, Uruguay, 2017, 76′)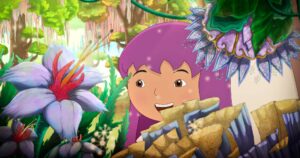 FeCHAniños – Suitable for all the family
Lila, a character in a children's story book, suddenly falls out of her paper world and ends up trapped in a place she doesn't belong – And so starts this great adventure where Lila discovers that the only person who can save her is Ramon, the owner of the book who hasn't read it for many years – But it's not going to be easy; Ramon is no longer the little boy he was, he has grown up and has not only stopped reading, but has also stopped believing in fantasy.
Sunday 2nd June
Elinis Cinemax open air cinema
(29 Kifisias Av. , Athens. Metro station: Ambelokipi)
20.50
The Best Summer of My Life / El Mejor Verano de mi Vida (Dani de la Orden, Spain, 2018, 91′)
Curro is a kitchen robot salesman who dreams with working in the financial world. Despite being burdened by debt, after a couple's crisis he makes a promise he cannot keep: if his 9-year-old son, Nico, gets straight A's in school he will take him on an unforgettable summer holiday. The boy fulfils his part of the deal. Father and son set out on a journey that will change their lives.
22.50
Can't Say Goodbye / No Sé Decir Adiós (Lino Escalera, Spain, 2017, 96′)
Carla gets a call from the small town where she grew up in the South of Spain. Her father, who she hasn't spoken with in many years, is very ill. She refuses to face it and decides, against everyone's opinion, to take him to Barcelona, where she is convinced they'll be able to save him. They'll travel across the country in a desperate race to steal time from sickness and death, trying to recover lost time. And it is in that flight where the will finally find each other.
Monday 3rd June
Elinis Cinemax open air cinema
(29 Kifisias Av. , Athens. Metro station: Ambelokipi)
20.50
The Chessplayer / El jugador de ajedrez (Luis Oliveros, Spain, 2017, 98′)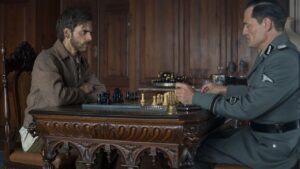 In 1934 Diego Padilla wins the Spanish Championship of Chess and meets a French journalist, Marianne Latour, and they fall in love. At the end of the Civil War, Marianne convinces Diego to live in France with their daughter, where shortly afterwards Diego will be accused of spying by the Nazis and imprisoned in an SS prison. In prison, Diego will try to survive in a hostile environment thanks to Colonel Maier's passion for chess.
23.00
Another Story of the World / Otra historia del mundo (Guillermo Casanova, Uruguay, 2017, 105′)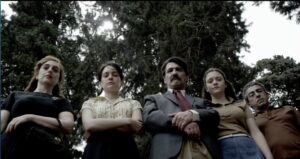 It is the 1980s, and prankish political activism is alive and well in rural Uruguay. When a new military governor is installed in the town of Mosquitos, pals Milo and Esmail protest by broadcasting discontent on the radio and purloining garden gnomes respectively. The governor retaliates against Milo with extreme prejudice, so Esmail launch a propaganda campaign that seeks justice for his buddy—and offers an alternative history of his nation.
Tuesday 4th June
Elinis Cinemax open air cinema
(29 Kifisias Av. , Athens. Metro station: Ambelokipi)
20.50
Super Crazy / Re loca (Martino Zaidelis, Argentina, 2018, 95′)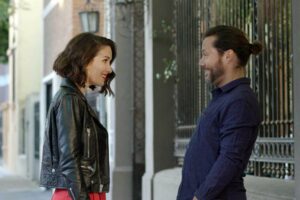 After years of living a monotonous life, full of ridiculous pressures and demands, a casual but magical encounter will allow Pilar to go "Super Crazy" and say and do everything that goes through her mind. Coworkers, friends, husbands and family; all shall suffer the wrath of this sudden transformation. Of course, losing your filter can also bring about some consequences…
22.50
Ashes / Cenizas (Juan Sebastian Jacome, Ecuador, Uruguay, 2018, 88′)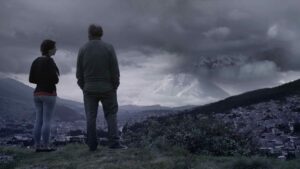 Caridad hasn't spoken to her father in years—not since he left the family under a cloud of suspicion and accusations. But that changes when a long dormant volcano starts spewing ash and Caridad finds herself isolated and trapped within the blast zone.
Wednesday 5th June
Elinis Cinemax open air cinema
(29 Kifisias Av. , Athens. Metro station: Ambelokipi)
20.50
Common Blood / La misma sangre (Miguel Cohan, Argentina, 2019, 113′)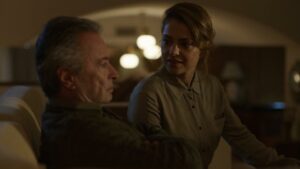 The close-knit family that Carla and Santiago have built over the years is put to the test when Carla's mother is found dead at home. It was supposedly an accident, but Santiago suspects his father-in-law, Elías, is somehow responsible.
23.15
Belmonte (Federico Veiroj, Uruguay, 2018, 75′)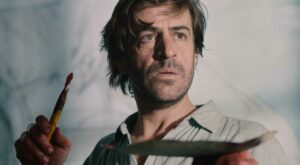 Javier Belmonte paints large canvases with male nudes in impossible positions. The fact that his ex-wife is expecting and his 10-year-old daughter Celeste seems to be drifting away from him makes him insecure. Family life is what he actually wants. But he's too maladjusted and stubborn to convince himself he is suitable for that.
Thursday 6th June
Exile Room
(12 Athinas str, Athens. Metro: Monastiraki)
The venue is accessible to people with mobility problems
18.00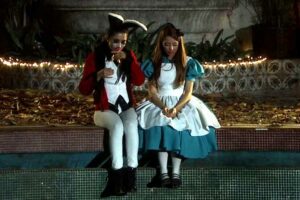 Diversidad Tribute – Free entry
LGBTQI+ short films
Entre paredes (Between walls) (Ruth Caudeli, Colombia, 2017, 19′)
El macho así entendido (Male as such) (Mónica Negueruela, Spain, 2018, 5′)
El alquiler (The Contract) (Pablo Gómez Castro, Spain, 2017, 17′)
Boutade (Dany Ruz, Spain, 2018, 13′)
Alicia (Javiera Fombona, Venezuela, 2017, 11′)
Algo serio (Nacho Bello, Spain, 2018, 2′)
Adela (Evangelina Montes, Argentina, 2017, 14′)
A.M.O.R Ante Mucho Odio Revolución (Cardena Florencia, Argentina, 2018, 10′)
Aunque nos pese (Diego Roma, Spain, 2018, 10′)
#P0ZME (Alejandro Rogua, Mexico, 2018, 20′)