On Thursday 6th June 2019 the Athens' Hispanic Film Festival – FeCHA will present a series of current short films which will cover a broad spectrum of LGBTQI+ genres such as coming out, trans marriage, feminism, polyamory, HIV stigma, same couple adoption, etc. in a tribute titled "Diversidad" during Athens Pride Week.
After the screening of the tribute "Diversidad" screenings of queer animation shorts will follow by Animasyros International Animation Festival + Agora in a tribute titled "Animapride".
The films are screened for the first time in Greece and are with free entry to the public.
All films are subtitled in Greek.
Exile Room
12 Athinas Str. Metro station: Monastiraki
The venue is accessible to people with mobility problems
Time: 18.00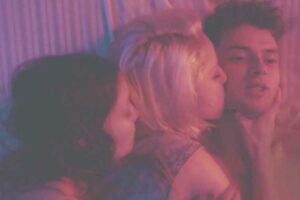 Entre paredes (Between walls) (Ruth Caudeli, Colombia, 2017, 19′)
Isabella, Mario and Cristina meet through a dating app. The three of them will spend the night together and wonder: Do strangers know us better?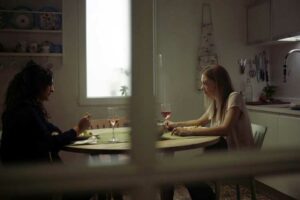 El macho así entendido (Male as such) (Mónica Negueruela, Spain, 2018, 5′)
When Raquel gets home she's met with bad news: her dog has thrown himself out of the window.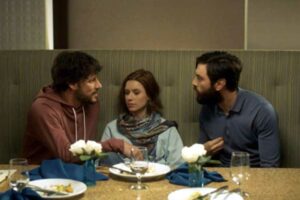 El alquiler (The Contract) (Pablo Gómez Castro, Spain, 2017, 17′)
The story of a couple who, after years trying to adopt in Spain, decides to be parents through a surrogate. During the process, however, they will discover that they are not as close as they thought.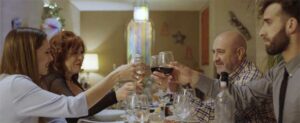 Boutade (Dany Ruz, Spain, 2018, 13′)
Christmas Eve might become an ideal set to solve all the problems that have come up along the year with your loved ones. For this reason, Juan and Luis will invite Tere and Ana in order to release the tenseness created in the past.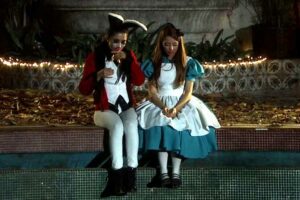 Alicia (Javiera Fombona, Venezuela, 2017, 11′)
A young woman dressed as Alice in Wonderland has never known affection and she hopes that tonight during a party will be her night.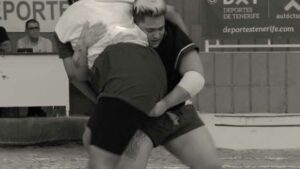 Algo serio (Nacho Bello, Spain, 2018, 2′)
Canarian struggle means a lot to Mayron.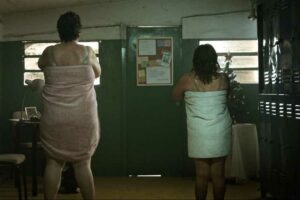 Adela (Adele) (Evangelina Montes, Argentina, 2017, 14′)
Adela is a lonely woman aged 60 who works as a treasurer in a neighbourhood club. She lives there most of the time with her only friend Naomi. When Christmas comes, something will awaken between them…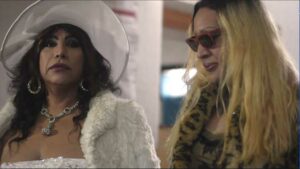 A.M.O.R Ante Mucho Odio Revolución (Cardena Florencia, Argentina, 2018, 10′)
Shirley and Luciana get married. A wedding of transgenders that left the entire popular neighborhood of La Cumbre in the city of La Plata shocked.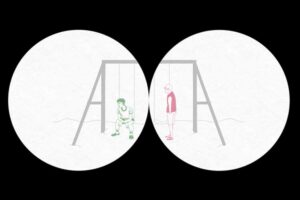 Aunque nos pese (Diego Roma, Spain, 2018, 10′)
Marcos wants to be a writer. He usually goes to the park and sits on the swings. One afternoon he meets Pedro.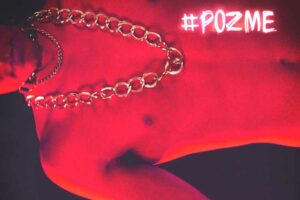 #P0ZME (Alejandro Rogua, Mexico, 2018, 20′)
Miguel arrives to the city after the death of his younger brother Julio to find out the possible causes that led him to commit suicide. There he meets Angel, his brother's boyfriend
The tribute entitled "Diversidad" is implemented by the Operational Program "Human Resources Development, Education and Lifelong Learning" and its co-financed by the European Union (European Social Fund) and Greek National Funds. The film tribute has free admission and it's accessible to disabled people.
The tribute "Diversidad" is implemented as part both of the EU-wide communications campaign called "Europe in My Region", run as a way to encourage citizens to discover and learn more about EU-funded projects near them.