Ellinis Cinemax Open-air cinema (29 Kifisias Av., Metro station Abelokipi)
Thursday 24 June
21.00 Identifying Features (Fernanda Valadez, Mexico/Spain, 2020, 95')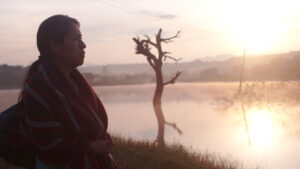 Miguel has just been deported from the US back to Mexico and is trying to make his way home, longing to see his mother again. Magdalena sets out on a quest for her missing son who disappeared while attempting to cross the border. Their paths join as they roam across a desolate and lawless land ripped by cruelty and despair. Two lonely drifting souls trapped in a state of limbo, seeking comfort and relief.
23.00 I Miss You (Rodrigo Bellott, Bolivia/USA, 2019, 105')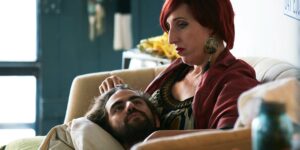 Following his son Gabriel's death, Jorge travels from conservative Bolivia to New York City to confront Gabriel's boyfriend Sebastian. While the two battle over Jorge's inability to accept his son, Sebastian channels his grief into a bold new play in honor of his lost love, in which Gabriel's inner turmoil is transformed into an eye-popping gay fantasia.
Friday 25 June
21.00 Wishlist (Álvaro Díaz Lorenzo, Spain, 2020, 101')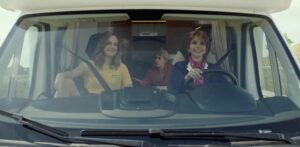 While having medical tests done, Eva and Carmen strike a friendship in the waiting room. To cheer Eva up, Carmen encourages her to make a list of three wishes she has always wanted to fulfill. Before knowing the results of the tests, they organise a trip together with Eva's best friend, the heartbroken Mar, to do all the crazy things they have always dreamed about. Starring Victoria Abril (HIGH HEELS, LOVERS: A TRUE STORY)
23.10 7 Reasons to Run Away (from Society) (Gerard Quinto, Esteve Soler, David Torras, Spain, 2019, 75')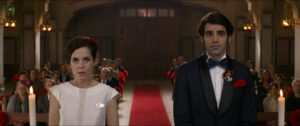 The family, the tenant, the wedding, the businessman, the neighbors, the poor child and the run over. 7 black comedy stories of a dysfunctional society.
Saturday 26 June
21.00 The People Upstair (Cesc Gay, Spain, 2020, 82')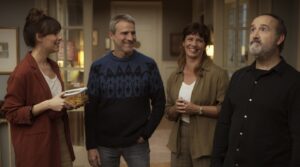 Julio and Ana have been together for over fifteen years. They don't look at each other or touch each other anymore and daily conflicts have become the norm. This evening, Ana has invited the upstairs neighbors over. Salva and Laura are slightly younger than them and welcomed them with open arms when they moved into the building, but the constant moaning and groaning coming from their apartment has become a source of arguments for Julio and Ana… perhaps it's jealousy, they wish their own sex life was as spicy.
23.00 Cross The Line (David Victori, Spain, 2020, 92')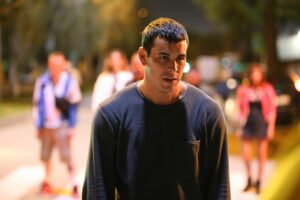 Dani is an all-round good guy who has dedicated the last few years of his life to taking care of his sick father. After his dad passes away, he decides it's time to get his own life back on track and buys a round-the-world ticket. But before his journey can get underway, he meets Mila, a young girl who is as attractive and sensual as she is disturbed and unstable. What starts out as a night of adventure quickly turns into a living nightmare, taking Dani to extremes he could never have imagined…
Sunday 27 June
21.00 Bad Christmas (Gastón Portal, Argentina/Uruguay, 2021, 93')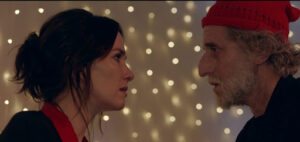 December 24, Christmas Eve. In a quiet house in San Isidro where a married couple, Kira and Juan, live with their little daughter, Alicia, a thief named Nicola waits for the perfect moment to enter to steal. To his surprise, he first meets Cachete, Kira's lover and Juan's best friend, whom he will force to participate in the robbery. Another unexpected surprise comes when the little girl meets him and mistakes him for Santa Claus, and will ask him to fulfill her Christmas wish list.
23.00 My Tender Matador (Rodrigo Sepúlveda, Chile/Argentina/Mexico, 2020, 93')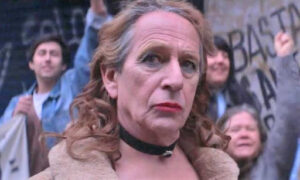 1986, Chile, in the lead-up to the guerilla attempt against dictator Pinochet's life. An aging drag queen, living in a ramshackle but once luxurious abandoned apartment, is caught up in a risky clandestine operation after falling in love with a younger Mexican rebel.
Monday 28 June

21.00 The Restoration (Alonso Llosa, Peru, 2020, 91')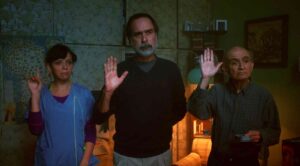 A man who needs money begins scheming to sell his bedridden mother's home out from under her, relocating her to a replica of her bedroom in the hopes that she won't notice the difference.
23.00 Song Without A Name(Melina León, Peru, Spain, USA, Chile, 2019, 97')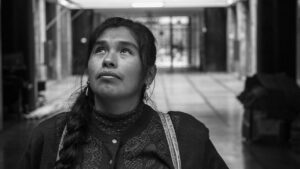 Peru, 1988. Georgina's newborn daughter is stolen at a fake health clinic. Her desperate search for the child leads her to the headquarters of a major newspaper, where she meets a lonely journalist who takes on the investigation.
Tuesday 29 June
21.00 The Weasel's Tale (Juan José Campanella, Argentina/Spain, 2018, 129')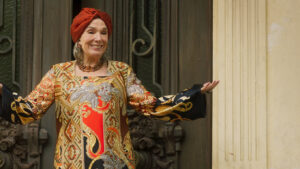 A beautiful star from the cinema Golden Age, an actor in the twilight of his life, a witty scriptwriter and a cunning director live together in a mansion where they have created an unusual environment. The arrival of a young couple seeking to persuade the actress to sell the house, forces the other inhabitants to come together and conspire to prevent it.
Wednesday 30 June
21.00 Jailbreak Pact (David Albala, Chile, 2020, 135')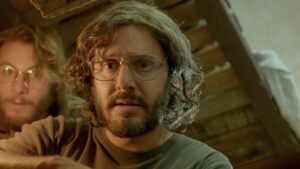 On the night of January 29, 1990, shortly before the start of democratic transition period in Chile, dozens of political prisoners escaped from jail in Santiago, through a tunnel that 24 militants of the Manuel Rodriguez Patriotic Front (FPMR) had dug for 18 months, over 80 meters long with rudimentary tools like spoons, forks and one screwdriver, and hiding 55 tons of dirt inside the penitentiary.