Thursday 31st May
21.30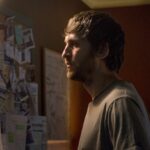 The Warning / El Aviso (Daniel Calparsoro, Spain, 2018, 92′)
2008: A man is shot in a convenience store in a seemingly random act of violence. But was it random? As the victim lays in coma, his math-whiz best friend begins to decipher a history of eerily similar events occurring in the same location.
2018: a bullied boy receives an anonymous warning that should he enter that convenience store on his tenth birthday he will surely die.
A cocktail party with SOL beer & Havana Club after the screening
Friday 1st June
20.50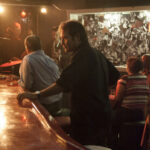 Masks / Máscaras (Félix Viscarret, Cuba – Spain, 2016, 90′)
Based on Leonardo Padura's best-selling novel
Cuba:In the scalding summer of Havana, the body of a gay young man and son of a diplomat is found, leading Conde to a world of sexual possibilities.
.
The director will present the film
23.00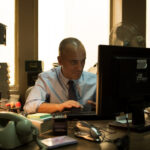 The Motive / El Autor (Manuel Martín Cuenca, Spain – México, 2017, 112′)
Álvaro gets a divorce from his wife, who is a successful writer, and obsesively decides to write "high literature," despite the fact that he is absolutely talentless. Creative writing courses prove fruitless, so he starts writing about events he provokes himself, by framing people of his environment. He is so absorbed by the conspiracy for a murder, that he fails to see who the real victim is…A black comedy that is in its turn based on a book by Javier Cercas (Soldiers of Salamina) draws us into a maelstrom of reflections, which proves that real life is nothing but the most convincing confection.
Saturday 2nd June
20.50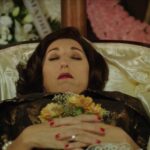 Lord, Give me Patience / Señor, dame paciencia (Álvaro Díaz Lorenzo, Spain. 2017, 91′)
That a conservative and traditional man's life would get turned upside down when his wife accidentally dies is normal. But when he has to take her ashes on a road trip to Cadiz with his entire family then all bets are off!
Going with him are his gay son (whom he hasn't spoken to in two years), his sons fiancé (a hot black basque man), his older daughter and her husband ( a catalan that never picks up the check) and his youngest daughter and her new boyfriend (a radical communist hippie). It will be a life changing trip that would open his eyes and soften his heart.
23.00
Boy Missing / Secuestro (Mar Targarona, Spain, 2016, 105′)
Patricia de Lucas, a reputable lawyer, sees her life turned into a nightmare when her son Víctor disappears from school without a trace. Hours later, the boy reappears, bruised and clammy with sweat, claiming that a man tried to kidnap him, but that he managed to escape.
The police mobilize and after Víctor identifies him in a line-up, they manage to find the man seemingly responsible. But the proof is insufficient and the presumed kidnapper is set free. That is when Patricia—scared and fearing for her son—decides to do what she's never done before: take justice into her own hands. But the situation gets out of control and her actions will have unforeseen consequences.
Sunday 3rd June
20.50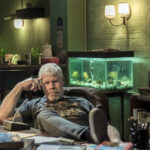 Sergio & Sergei / Sergio & Serguéi (Ernesto Daranas, Cuba – Spain – USA, 2017, 93′)
It's 1991, the USSR is gone and the Cold War is over, but one man has yet to find out: on the space station Mir, Sergei, the last Soviet cosmonaut, can see the entire planet but his own country has disappeared. With no funds to bring him back, he's now circling the Earth 16 times a day, cut adrift from his land and home.
Meanwhile in a crumbling Cuba, the Communist dream is also coming to an end for Sergio, a Marxism philosophy professor and Radio enthusiast. Surviving in Havana now means running a clandestine rum distillery and an illegal cigar factory with his 65-year-old mother.
One fateful night, an exchange of radio frequencies accidentally connects Sergio and Sergei. The two men quickly form an unusual friendship in a world of political uncertainty. When a meteorite suddenly damages the Mir, Sergei asks Sergio to help him get back to Earth. With the help of an American friend having connections at NASA, Sergio designs a plan to rescue Sergei from the icy depths of space. But Sergio doesn't know that he is under surveillance and that his plan will be watched every step of the way…
23.00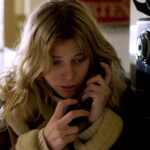 Breadcrumbs / Migas de Pan (Manane Rodríguez, Uruguay – Spain, 2016, 109′)
Liliana Pereira is returning to her country. There she will have to con- front a past which meant persecu- tion, imprisonment and the loss of custody of her son.
A victim with other women of systematic violence, Liliana must choose between what her heart demands and what her conscience dictates.
Monday 4th June
20.50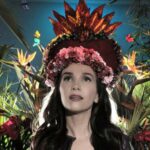 I am Gilda / Gilda, no me arrepiento de este amor (Lorena Muñoz, Argentina – Uruguay, 2016, 116′)
I'm Gilda tells the story of Gilda – the Argentinian singer of the '90s who, at 36 years old, died tragically in a car accident during the peak of her career.
Born Myriam Alejandra Bianchi, Gilda rose to success after she previously worked as a teacher and a gardener. From the age of 30, it took her a mere six years to achieve what many musicians never achieve in their whole lives, earning her cultural status as popular as a saint.
Played to perfection by the earnest Natalia Oreiro (whose own vocals are used to replicate Gilda's in this film), Gilda is painted as a struggling heroine who defied the odds in order to achieve her dreams, even in the face of personal hardship.
A tragic retelling of an enigmatic talent cut down in her prime.
23.15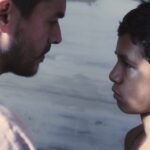 Family / La Familia (Gustavo Rondón Córdova, Venezuela – Chile – Norway, 2017, 82′)
Twelve-year-old Pedro roams the streets with his friends, raised by the violent urban atmosphere around him in a working class district of Caracas. After Pedro seriously injures another boy in a rough game of play, single father Andrés decides they must flee to hide.
Andrés will realize he is a father incapable of controlling his own teenage son, but their situation will bring them closer than they have ever been.
Tuesday 5th June
20.50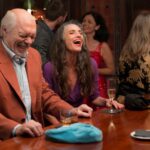 The Last Suit / El Último Traje (Pablo Solarz, Argentina – Spain, 2017, 86′)
Abraham Bursztein, an 88-year old Jewish tailor, leaves Buenos Aires for Poland, where he will try to find the man who saved him from a ertain death after surviving Auschwitz. Escaping from his family who wanted to put him in a nursing home, against all odds, after more than seven decades with no news from him, Abraham will attempt to find his old friend and fulfil his promise of returning one day to tell him all about the life he had thanks to his courage.
22.50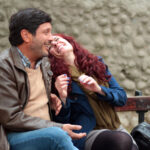 One Last Afternoon / La Última Tarde (Joel Calero, Peru, 2016, 81′)
After 19 years without seeing each other, two former "guerrilleros" reunite to sign their divorce papers. As they catch up with their lives and revisit their shared romantic and political past, they unveil intimate secrets to finally discover who they truly are and how much their country and convictions still hurt them.
ONE LAST AFTERNOON transcends its time and place, capturing the sentiment of a whole generation, who during the 1970s and '80s believed that insurgency.was the path to social justice.
Wednesday 6th June
20.50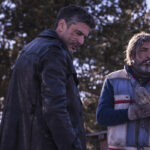 Black Snow / Nieve Negra (Martín Hodara, Argentina – Spain, 2017, 91′)
Salvador lives isolated in Patagonia after being falsely accused of murdering his own brother when they were teenagers. Many decades later, his brother Marcos and sister-in-law Laura come to try to convince him to sell the some remote family property.. This encounter in the middle of nowhere will not only rekindle their rivalry but forces their conflicting ideas about victim and murderer, and innocence and guilt, to rise to the surface… again.
23.00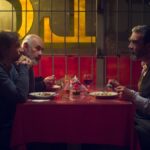 The Dragon's Defense / La Defensa del Dragón (Natalia Santa, Colombia, 2017, 79′)
Three friends who grow old spend their time in coffee shops in Bogotá and meet regularly at a legendary chess club. No matter how good they are in chess, they fail to make any strategic move when it comes to life decisions.
A young female director manages to capture the mental trace of aging masculinity and, at the same time, draws a nostalgic urban portrait of a multifaceted global city.
Special Embassy Screening