THURSDAY 8th JUNE 2017
21.30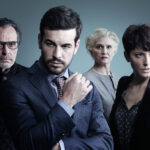 The Invisible Guest / Contratiempo (Oriol Paulo, Spain, 2016, 104′)
Adrián Doria, a young and successful businessman, wakes up in a hotel room next to the corpse of his lover. Accused of murder, he decides to hire the services of Virginia Goodman, the country's best witness trainer. Over the course of one night, counselor and client will work to find a reasonable doubt that will free him from jail.
A cocktail party will take place after the screening   
FRIDAY 9th JUNE 2016
21.00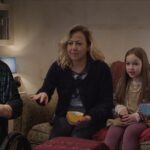 The Open Door / La Puerta Abierta (Marina Seresesky, Spain, 2016, 89′) 
Rosa, is a prostitute who inherited the profession from Antonia, her mother, who thinks she is Sara Montiel and turns her daily life in a hell. Rosa does not know how to be happy. She just can not. But the unexpected arrival of a new member to her particular (and absurd) family will give her a unique opportunity to achieve happiness.
The film has been nominated for 2 Goya Awards
22.50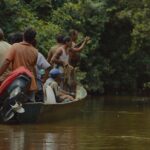 El Amparo (Rober Calzadilla, Venezuela-Colombia, 2016, 100′)
On the border of Venezuela with Colombia, during the late 80's, two men survive an armed assault in the channels of the Arauca River, in which fourteen of their companions we murdered in the act. The Army accuses them of being guerrilla fighters and tries via intimidation to seize them from the cell where they are being watched over by the local police officer and by the village population, who are desperate to prevent them from being taken away.
Based on true events
SATURDAY 10th JUNE 2016
19.00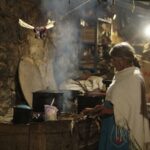 ***Free Entrance***
Café (Hatuey Viveros Lavielle, Mexico, 2014, 80′)
Jorgé is about to become the first person from his village to graduate from law school. Chayo, his pregnant and unmarried teenage sister, faces the most difficult decision of her life. Their father, Antonio, died last year. Meanwhile their quiet and methodical mother, Tere, does her best to support them, selling handmade napkin holders for 15 pesos (about $1) apiece.
21.00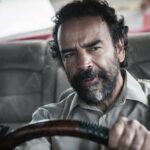 Magallanes (Salvador del Solar, Peru – Argentina – Colombia, 2015, 110′)
Magallanes sees Celina getting into a taxi; he met her in Ayacucho many years ago, when he was a soldier and she was a young peasant girl. She doesn't recognise him, but he's been unable to forget her. Following her stealthily for a while, he discovers that she's being pressed by a moneylender who threatens to take away her hairdresser's business. Magallanes will do everything he can to help. But Celina would rather lose everything she has than accept his help.
Nominated for a Goya Award
23.00
You're Killing Me, Susana / Me Estás Matando, Susana (Roberto Sneider, Mexico-Canada, 2016, 102′)
One morning Eligio (Gael García Bernal) wakes up to discover that his wife -Susana- has left him without a word. He is clueless as to her reasons or whereabouts. Eligio's quest to find and recover the woman he loves will take him from Mexico City to a university in Iowa, USA.
The film has been nominated for 6 Ariel Awards (Mexican Film Industry Awards)
SUNDAY 11th JUNE 2017
21.00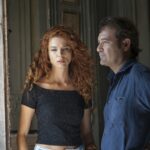 Winds of Lent / Vientos de la Habana (Félix Viscarret, Spain – Cuba – Germany, 2016, 105′)
While hot winds give nights in Havana a lashing, police inspector Conde meets Karina, a mysterious woman he finds immensely attractive. At the same time a policeman as unorthodox as himself is assigned to investigating the murder of Lissette Núñez, a teacher at the same pre-university college where Conde himself had studied. Parallel to the early days of his intense relationship with Karina, Conde builds a portrait of Lissette's hidden life that leads him to the murderer and shows him that the scenario of his far-off student days has changed too much, just as the unfathomable and contradictory city of Havana has changed.
23.00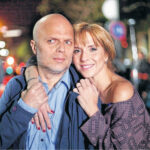 One Night of Love / Una Noche de Amor (Hernán Guerschuny, Argentina, 2016, 90′)
The proud parents of two kids, Leonel and Paola have been happily married for 12 years. He is a famous scriptwriter and she is an equally successful psychologist. But that placid façade can't contain the feelings that something's amiss in their marriage. It just takes one dinner, the news that their best friends are separating, and a rather eventful walk around their neighborhood to force them to confront their doubts.
MONDAY 12th JUNE 2016
21.00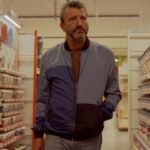 The Shepherd / El Pastor (Jonathan Cenzual Burley, Spain, 2016, 98′)
Anselmo, a middle age shepherd, lives a poor but happy life in a small, run down house in the middle of the Spanish plains, near a small, but growing village. His dog Pillo and his sheep are his most precious company. A life bucolic enough for him to ignore the offers he receives from a construction company who wants to buy his house and land to build a new residential complex. Conflicting against Anselmo's unwillingness to sell is Julian and Paco's greed, the owners of the neighboring lands, who only answer to their own interests. A bloody metaphor of the greed that corrodes those who do not answer to reason in their quest to get what they want, and the inevitable, but violent consequences of their actions.
23.00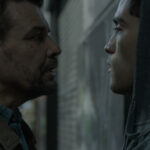 Jesús (Fernando Guzzoni, Chile – France – Germany – Greece – Colombia, 2016, 87′)
Jesús, 18, lives alone with his father Hector in a flat where the TV covers up their inability to communicate. The rest of the time, he dances in a K-pop band, hangs out with friends and does drugs, watches trashy clips and has sex in public places, looking for a thrill. One night, he finds it with his friends, being involved in an irreversible misadventure. If this event will make Jesus and Hector closer than ever, it will also tear them apart forever.
TUESDAY 13th JUNE 2016
21.30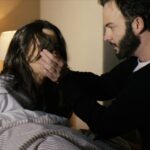 ***Free Entrance***
The Writer's Burrow / La Madriguera (Kurro González, Spain, 2016, 92′)
Carlos writes crime novels but since the death of his wife he has been suffering from writer's block. When his publishing company sends an assistant at his house to help him overcome this difficulty, Carlos believes he might have another shot at love. Terrified by the idea that this new opportunity might escape, he decides to keep her with him at all cost.
WEDNESDAY 14th JUNE 2016
21.00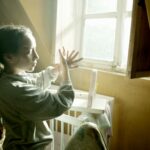 Alba (Ana Cristina Barragán, Ecuador – Mexico – Greece, 2016, 96′)
Alba, aged 11, has to go and live with her dad, Igor, because of her mum's illness. Igor is a solitary man who shut himself away in a small house after separating from his family. Their life together is almost unbearable for Alba. Her father's attempts to come closer to her, the embarrassment, her first kiss and bullying at school are the incentives that mark Alba's path towards adolescence and acceptance of herself.
22.50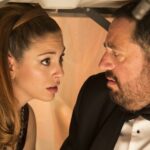 My Big Night / Mi Gran Noche (Álex de la Iglesia, Spain, 2015, 100′)
Jobless, José is sent by a temp agency to work as an extra for the recording of a special New Year's Eve programme, in the middle of August. Hundreds of people like him have been shut away indoors day and night for a week and a half while they pretend to laugh, stupidly celebrating the false arrival of the New Year. Is there space for love amid the uncontrollable chaos?
THURSDAY 15th JUNE 2016
21.00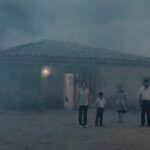 Land and Shade / La Tierra y la Sombra (César Acevedo, Colombia – Chile – Brazil – Netherlands – France, 2015, 97′)
A worker returns home after many years. He reunites with his ex-wife and his sick son, and meets his daughter-in-law and his grandson for the first time. The film, set against the backdrop of a sugarcane plantation in Colombia, gives a taste of Colombian rural life by building its plot around a family struggling for survival.
23.00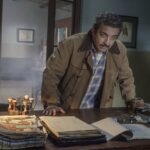 Kóblic (Sebastian Borensztein, Argentina, 2016, 92′)
The year is 1977 and Argentina's military dictatorship has chosen to throw political prisoners into the sea from Navy aircraft as a new means of execution. Captain Tomas Kóblic is the unknowing pilot of one such flight, and upon discovering the grim fate of his passengers, has arrived at the most agonizing crossroads in his life. Kóblic tries to hide deep within a vicious and violent Argentina.