During the 7th FeCHA Film Festival, short films from Spain and Latin American will be presented in a programme titled "cortoFeCHA" with free entry at the Hellenic American Union (22 Massalias str., Athens) on Monday 22 May and Tuesday 23 May.
Programme follows:
Monday 22 May
20.15
With subtitles in greek
Total duration 62'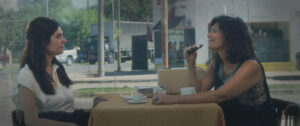 ANABLANCA (Adi Kutner, Argentina, 2022, 35′)
Ana, takes the overnight bus from Buenos Aires to a small town in the middle of nowhere. Paranoid and full of grief, she sits down in the bus terminal cafe next to Blanca, a mysterious and intriguing woman, determined to help Ana out of her fragile state. This encounter will forever change the two women's lives as their fates begin to intertwine.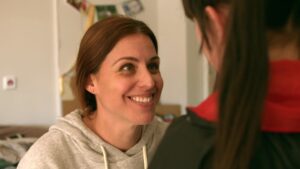 HOLIDAYS / VACACIONES (Josemari Martínez, Spain, 2021, 7′)
Teresa asks her daughter Martina to choose the three things that she wants to take in the suitcase they are packing for a long holiday. Martina, who is going on holidays for the first time ever, tries to guess the destination.
THE HOUSE / LA CASA (Israel Medrano, Spain, 2022, 12′)
In a suburb, on the outskirts of the city, a married couple rest peacefully at home. Someone calls at the door. It's the police and they are accompanied by a married couple and their son. They accuse them of squatting in their house. Everyone protests that the house is theirs, but someone is the fraudster.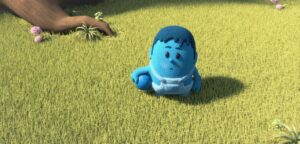 QUINO'S DREAM / EL SUEÑO DE QUINO (Santiago Erlich, Spain, 2021, 8′)
The arrival of the first child reveals the difference between loving and accepting how each one is.
Tuesday 23 May
20.00
With subtitles in greek
Duration 66'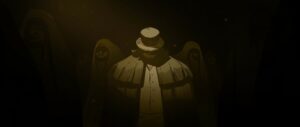 THE BOY WHO PORTRAYED MONSTERS / EL NIÑO QUE RETRATÓ MONSTRUOS (Victor Izquierdo, Spain, 2023, 8′)
In the twilight of his life, Francisco de Goya reflects on his black paintings in his Quinta on the banks of the Manzanares.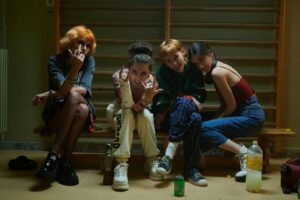 ARROWS / FLECHAS (Imanol Ruiz De Lara, Spain, 2023, 16′)
Gabrielle, Emma, Leire and Zoe sneak out of their rooms at a boarding school for a night out at the center's gym. But a secret from Gabrielle and her friend Emma's jealousy causes tension to spiral out of control when Gabrielle walks into the gym with a bow and arrows.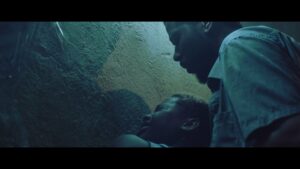 ONE WAY JOURNEY / UN PASAJE SIN REGRESO (José Gomez De Vargas, Dominican Republic, 2022, 20′)
Ricardo, a former gang member, tries to keep his son Joel out of the streets, but the legacy he has laid over his son is stronger than Ricardo´ss intentions.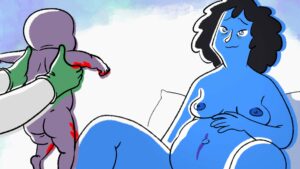 ROPED/ AMARRADAS (Carmen Córdoba González, Spain, 2022, 10′)
Mother and Daughter are roped for life by an eternal bond that heals and hurts, and that is perpetuated when Daughter becomes a Mother.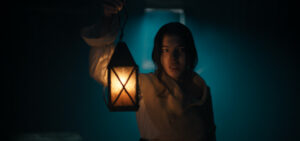 THE LIGHT / LA LUZ (Iago de Soto, Spain, 2021, 13′)
19th century. In a small coastal village, Olalla and her family prepare for the night of "The Truce". There is only one rule: no lights should stay on tonight.