Monday 22 May 2023 – With free entry
Hellenic American Union (22 Massalias str., Athens)
18.30
THE DEER / OREINA (CIERVO)
(Koldo Almandoz, Spain, 2018, 85')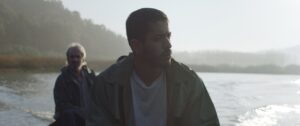 Khalil is a rootless young man who lives in the city's margins, where industrial estates bank onto the river and the marsh. He survives as well as he can, spending his days with a poacher who shares a house on the riverbank with a brother he has not talked to for years. On the shores of the marsh the tides mark the time for love and indifference, friendship and revenge.
20.15
Short films: cortoFeCHA 2023
Duration 62'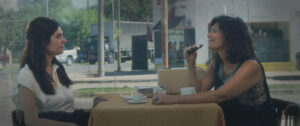 ANABLANCA (Adi Kutner, Argentina, 2022, 35′)
Ana, takes the overnight bus from Buenos Aires to a small town in the middle of nowhere. Paranoid and full of grief, she sits down in the bus terminal cafe next to Blanca, a mysterious and intriguing woman, determined to help Ana out of her fragile state. This encounter will forever change the two women's lives as their fates begin to intertwine.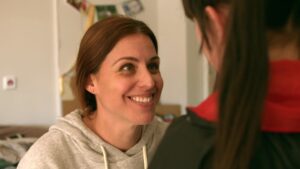 HOLIDAYS / VACACIONES (Josemari Martínez, Spain, 2021, 7′)
Teresa asks her daughter Martina to choose the three things that she wants to take in the suitcase they are packing for a long holiday. Martina, who is going on holidays for the first time ever, tries to guess the destination.
THE HOUSE / LA CASA (Israel Medrano, Spain, 2022, 12′)
In a suburb, on the outskirts of the city, a married couple rest peacefully at home. Someone calls at the door. It's the police and they are accompanied by a married couple and their son. They accuse them of squatting in their house. Everyone protests that the house is theirs, but someone is the fraudster.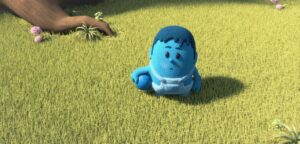 QUINO'S DREAM / EL SUEÑO DE QUINO (Santiago Erlich, Spain, 2021, 8′)
The arrival of the first child reveals the difference between loving and accepting how each one is.
Exile Room
(12 Athinas str., Athens)
21.00
BERTSOLARI
(Asier Altuna, Spain, 2011, 90')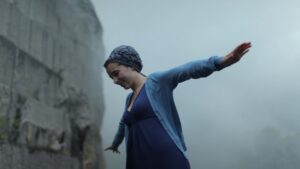 Bertsolaris are improvisers of Basque verse. This oral tradition has skilfully evolved and adapted to the times, connecting with the youngest generations. A surprising art of austere aesthetics in these days of spectularity and special effects. A performance that in the grand finale of the last championship gathered 14,000 people to watch 8 bertsolaris vie live against one another.
Tuesday 23 May 2023 – With free entry
Hellenic American Union (22 Massalias str., Athens)
18.30
STEPPING INTO THE BOUNDARY / MUGA DEITZEN DA PAUSOA (PASO AL LÍMITE)
(Maider Oleaga, Spain, 2018, 80')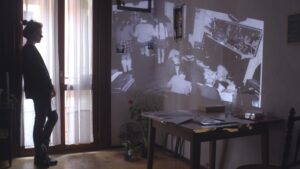 Two women will met at an apartment in San Sebastian, one is alive and she is the filmmaker, the other one is called Elvira Zipitria Irastorza, and she died in 1982. The filmmaker will find out very soon that Elvira run the first Basque clandestine school in that same apartment, for 30 years, under the harsh Franco dictatorship. She made a huge effort to protect Basque language and culture in different fields. And despite her pioneering work, she is not much known in the Basque Country or elsewhere.
20.00
Short films: cortoFeCHA 2023
Duration 66'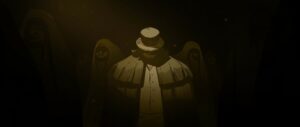 THE BOY WHO PORTRAYED MONSTERS / EL NIÑO QUE RETRATÓ MONSTRUOS (Victor Izquierdo, Spain, 2023, 8′)
In the twilight of his life, Francisco de Goya reflects on his black paintings in his Quinta on the banks of the Manzanares.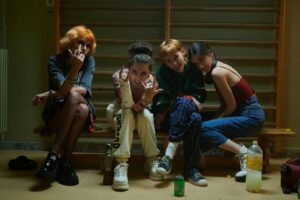 ARROWS / FLECHAS (Imanol Ruiz De Lara, Spain, 2023, 16′)
Gabrielle, Emma, Leire and Zoe sneak out of their rooms at a boarding school for a night out at the center's gym. But a secret from Gabrielle and her friend Emma's jealousy causes tension to spiral out of control when Gabrielle walks into the gym with a bow and arrows.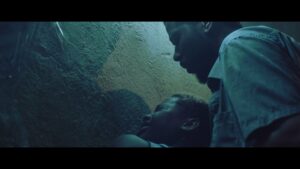 ONE WAY JOURNEY / UN PASAJE SIN REGRESO (José Gomez De Vargas, Dominican Republic, 2022, 20′)
Ricardo, a former gang member, tries to keep his son Joel out of the streets, but the legacy he has laid over his son is stronger than Ricardo´ss intentions.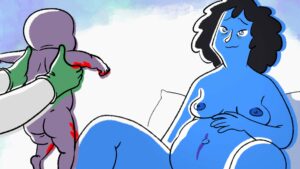 ROPED/ AMARRADAS (Carmen Córdoba González, Spain, 2022, 10′)
Mother and Daughter are roped for life by an eternal bond that heals and hurts, and that is perpetuated when Daughter becomes a Mother.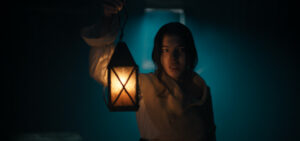 THE LIGHT / LA LUZ (Iago de Soto, Spain, 2021, 13′)
19th century. In a small coastal village, Olalla and her family prepare for the night of "The Truce". There is only one rule: no lights should stay on tonight.
Instituto Cervantes (31 Skoufa str., Athens)
21.15
Screening of animation in collaboration with Animasyros
THE OTHER SHAPE / LA OTRA FORMA (Diego Felipe Guzman, Colombia, 2022, 99')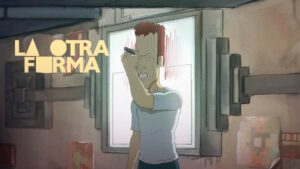 Peter Press has been living with a press for 20 years and has completed his squaring process. But an incident forces him to remove his press and to take on a different Shape. This will go up against his beliefs and endanger his entrance to paradise. He starts a journey where he discovers that the Other Shape is the last trace of his individuality.
Friday 26 May 2023 – With free entry
Hellenic Open University (4-6 Gravias str., Athens)
19.00
Screenwriting Masterclass by Félix Viscarret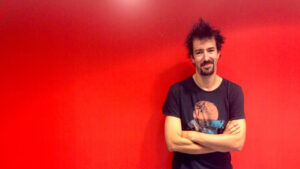 On Friday the 26th May at 19.00 at the Hellenic Open University (4-6 Gravias str. Athens) Félix Viscarret will present a masterclass on script writing that is based on a novel, drawing from his own experiences. The acclaimed Spanish director and scriptwriter Félix Viscarret returns to Athens' FeCHA Festival to present his film "STARING AT STRANGERS (No Mires a Los Ojos)", based on the novel by "Desde la sombra" by Juan José Millás. The masterclass is with free entry, will be in English with a total duration of 70'.
A few words about the director
He has been awarded with a Goya in the Best Adapted Screenplay category for his movie "Bajo Las Estrellas"», has written and directed the Netflix mini-series, "Cuatros Estaciones en Habana", based on the novels by Leonardo Padura. He has also directed the Goya-nominated documentary "Saura(s)", a portrait of the great Spanish director Carlos Saura. Moreover he has directed the acclaimed HBO mini-series "Patria". At FeCHA he will present his film "STARING AT STRANGERS (No Mires a Los Ojos)", based on the novel by "Desde la sombra" by Juan José Millás, and is awaiting the release of his new film "Una vida no tan simple" with an original script by him.
Wednesday 7 June 2023 – With free entry
Instituto Cervantes (31 Skoufa str., Athens)
21.00
"Diversidad" screening as part of Athens Pride Week
THE EPHMERAL / LO EFÍMERO
(Jorge Muriel, Spain, 2020, 20′)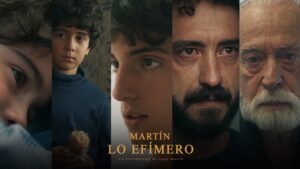 Two strangers meet in a subway car. Both bring their past with them. Both look from their present. Both will determine their future in that fleeting, and ephemeral, vital journey that brings them together briefly. Nominated for a Goya. Screening with the presence of the director
THE CONTESTANT / LA CANDIDATA
(Emil Guevara Malavé, Ronald Rivas Casallas, Venezuela, 2021, 78')
Argenis, Yanvaldo, Carlos, Eduardo, and Javier have something in common: they will compete in the Miss Gay Venezuela, a trans beauty contest where the man who most resembles a "Miss" wins. For several weeks, we follow them in their preparations for the final night of the contest, seeing their journey to become a beauty queen for one night.