On occasion of th eInternational Day for the Elimination of Violence against Women on 25th November, the Embassy of Argentina in Greece in collaboration with FeCHA – Festival de Cine Hispanófono de Atenas, will present a free online screening of the argentinean film "Algo Incorrecto/Something Wrong" by Susana Nieri available to Greece.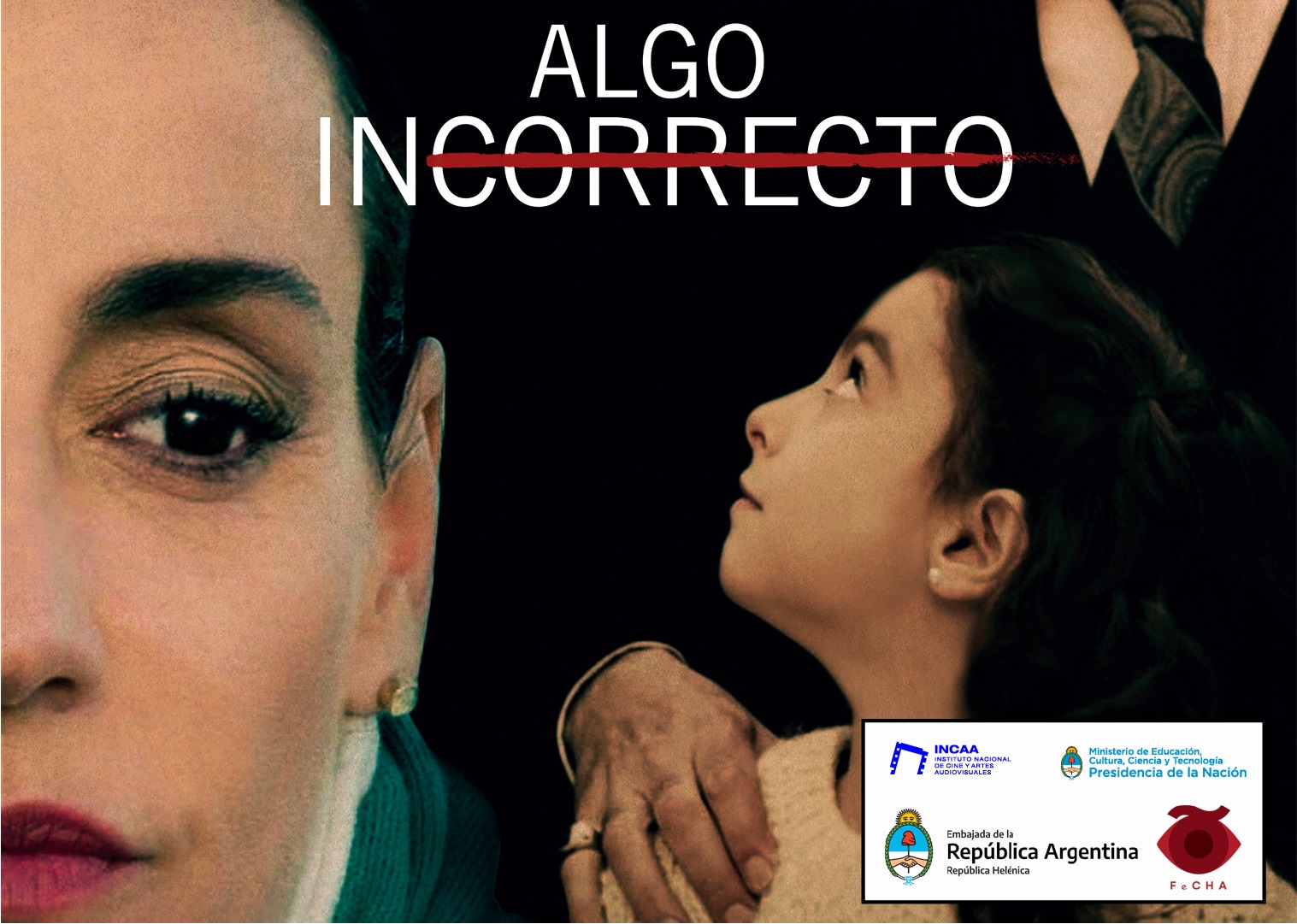 A few words on the film:
Two women return to their hometown of Victoria to denounce a renowned judge for sexually abusing their sister many years ago, when she was a child. And to contact the magistrate's daughter to verify if she, during her childhood, may have been a witness to this horror.
Algo incorrecto/Something Wrong
Director: Susana Nieri
Duration: 92'
Country: Argentina
Production: 2022
The film will be available at https://video.fecha.gr/ for Greece on Friday 25th November at 12 noon and for 24hours with Greek and English subtitles.