From the 24th of June till the 2nd of July, the children's short film programme of FeCHAniños 2021 will be available for free online to all of Greece.
Screenings will take place here https://video.fecha.gr/
The films:
Fly (Carlos Gómez-Mira Sagrado, Spain, 2020, 15')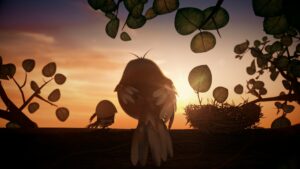 Fly is the story of a bird that has a deformed wing that prevents it from migrating. One day destiny makes him do things that he wouldn't even do for himself, such as flying.
The Great Milestone (Ignasi López Fàbregas, Spain, 2020, 13')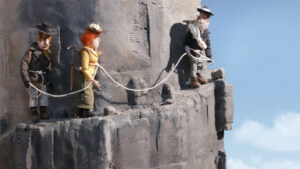 On the one hand, we have a moneyed mountaineer bent on conquering the last summit that he has yet to do and complete his ascents of the most important mountains. And on the other hand, we have the lady, bored of being the one who awaits her husband to return from thrilling climbs and who decides to live her own adventure. The paths of both will cross on the trail to their corresponding objectives.
Dubicel (Yashira Jordan, Igor Gopkalo Streiff, Argentina, 2019, 9')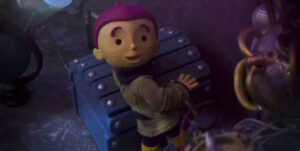 Dubicel is a cosmic child who lives caged in a galactic dome since the day he was born.
Juan Viento (Carlos Farina, Argentina, 2020, 4')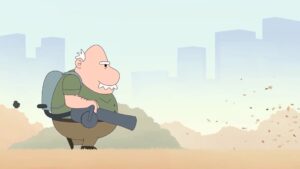 Juan is in charge of keeping the park clean, making the wind his worst enemy. However, this time the wind holds a surprise for him.
Quma & the Beasts (Ivan Stur, Javier I. Luna Crook, Argentina, 2019, 11')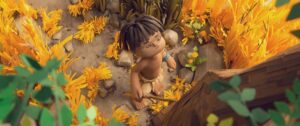 12000 years ago in South America, a boy named Quma aspired to become a hunter.
The Man Who Never Saw Rain (Miguel Muñoz, Spain, 2020, 2')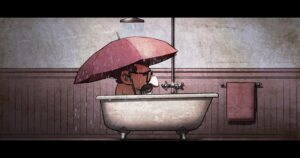 What if you've never seen it rain?
The Chimai And The Storm (David Bisbano, Argentina, 2020, 8')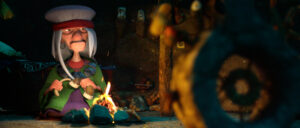 After a great storm, a very old CHIMAI, spiritual healer, takes care of the forest, mainly of the great tree that was knocked down.
Siren's Tail (Alba Barbé i Serra, Spain, 2020, 8')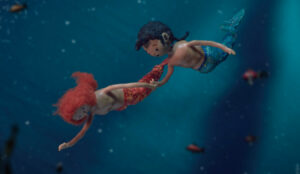 Roque was disoriented. They told him that he was a human and that he could become a siren.
A Pirate's Heart (Alexander Radcenco, Angel Gomez , Pedro Fernandez, Uruguay, 2021, 3')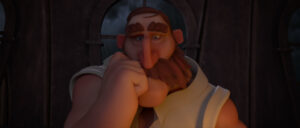 This is the story of a lonely pirate who wants to write a letter to his beloved one. But at the same time he is in the middle of a storm in the sea!